Our video conferencing systems make collaboration seamless. Now connect with customers across the globe, improve collaboration across your team and ensure seamless transition and flexibility to changing work environments in these uncertain times. Arrange a video session for a quick meeting, touch base, brainstorm session, or even happy hour, to help make your employees feel more connected. We offer leading suppliers of video conferencing systems, including Cisco, Polycon, and Peoplelink, to ensure a seamless work experience across multiple platforms or locations.
iCam HD 1080p 10x (H.264)
PeopleLink iCam FHD 1080p 10X (H.264) delivers an instant real-time, face-to-face experience through its powerful design that enhances your collaboration experience. It provides great productivity benefits to transform your business.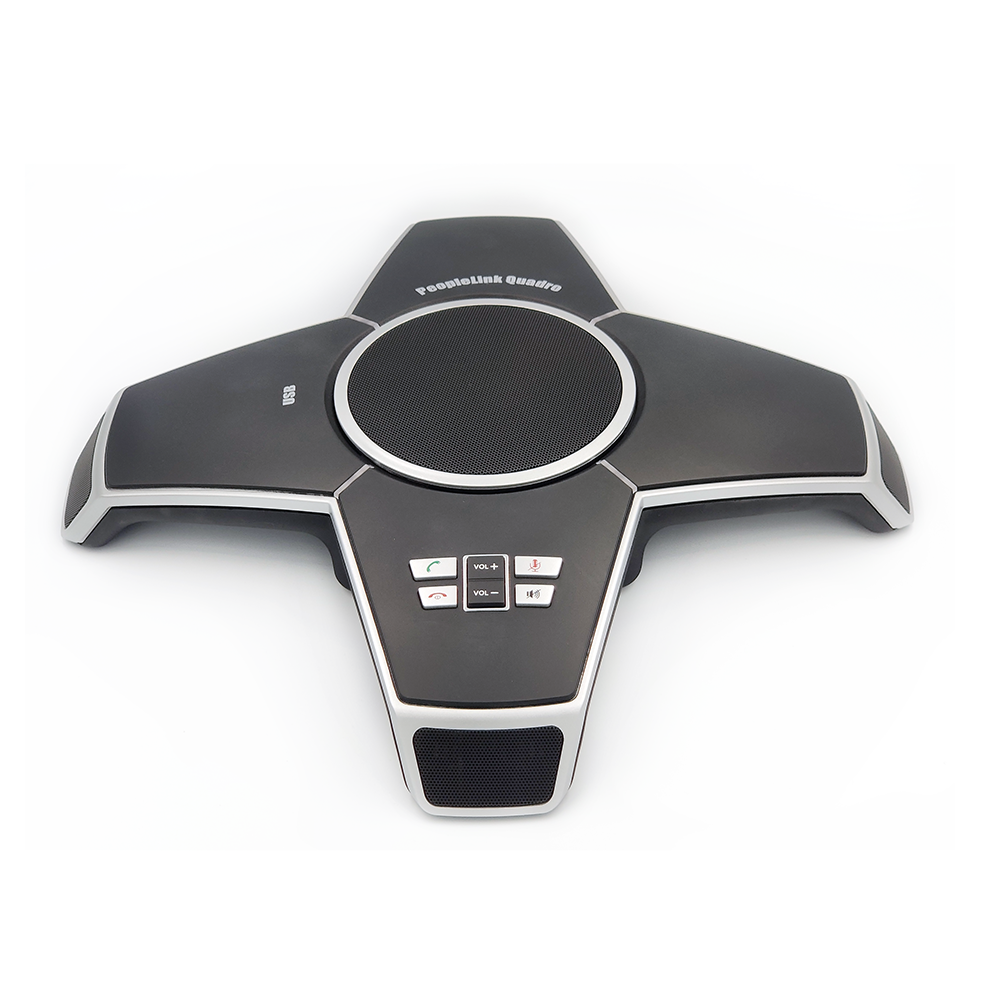 PeopleLink Quadro
The PeopleLink Quadro is a Hybrid Conference phone. The 360 degree pan audio pickup feature allows you to capture audio from every corner of the room. The device delivers 90db of audio output, which is completely free from any background noise interference or echoes.
UVC100
PeopleLink UVC 100 is a digital conference phone integrated with audio and a wide-angle camera, mainly for small-to-medium-sized conferences that seat up to 10 participants. It can be used for personal, business, or entertainment. The PeopleLink UVC 100 conference phone is a network audio and video conference phone that can be used once connected without installation or driver, supporting audio and video conference software and IM instant communication tools, such as InstaVC. Otherwise, it can be used as an external microphone and loudspeaker for your computer.
DSP-CM-Pro
Experience high-quality audio communication with PeopleLink's voice collaboration DSP. Convert your classrooms, training rooms, and boardrooms with the ease of technology for conferencing. Based on Phoenix terminal or USB connection, DSP-CM PRO supports 4 wired ceiling microphones, wireless handheld microphones/Hanging Microphones, Local Computer/MP3/Tablet, active speakers, recording and playing hosts, and video conferencing hosts. Through a simple connection, remote voice interaction and local recording and playing can be realized, meeting the high-quality recording requirements of distance education and conferences.
iCam FHD-LT 20x Teacher/Student Tracking
PeopleLink iCam FHD-Lecture Tracking is a dedicated intelligent tracking camera, with cutting-edge technology in the field of educational information technology. iCam FHD-Lecture Tracking is built-in with lecturer tracking and student detection algorithms, which are convenient and reliable. It has advanced image processing and analysis algorithms to easily switch between lecturer tracking image/panoramic image and student positing image/panoramic image, which is in line with the requirements of lecturer capture and remote interactive teaching. The iCam FHD-Lecturer Tracking Camera supports the RTMP protocol for easy webcasting and Both teacher and student cameras provide USB3.0, HD-SDI, IP, and DVI outputs.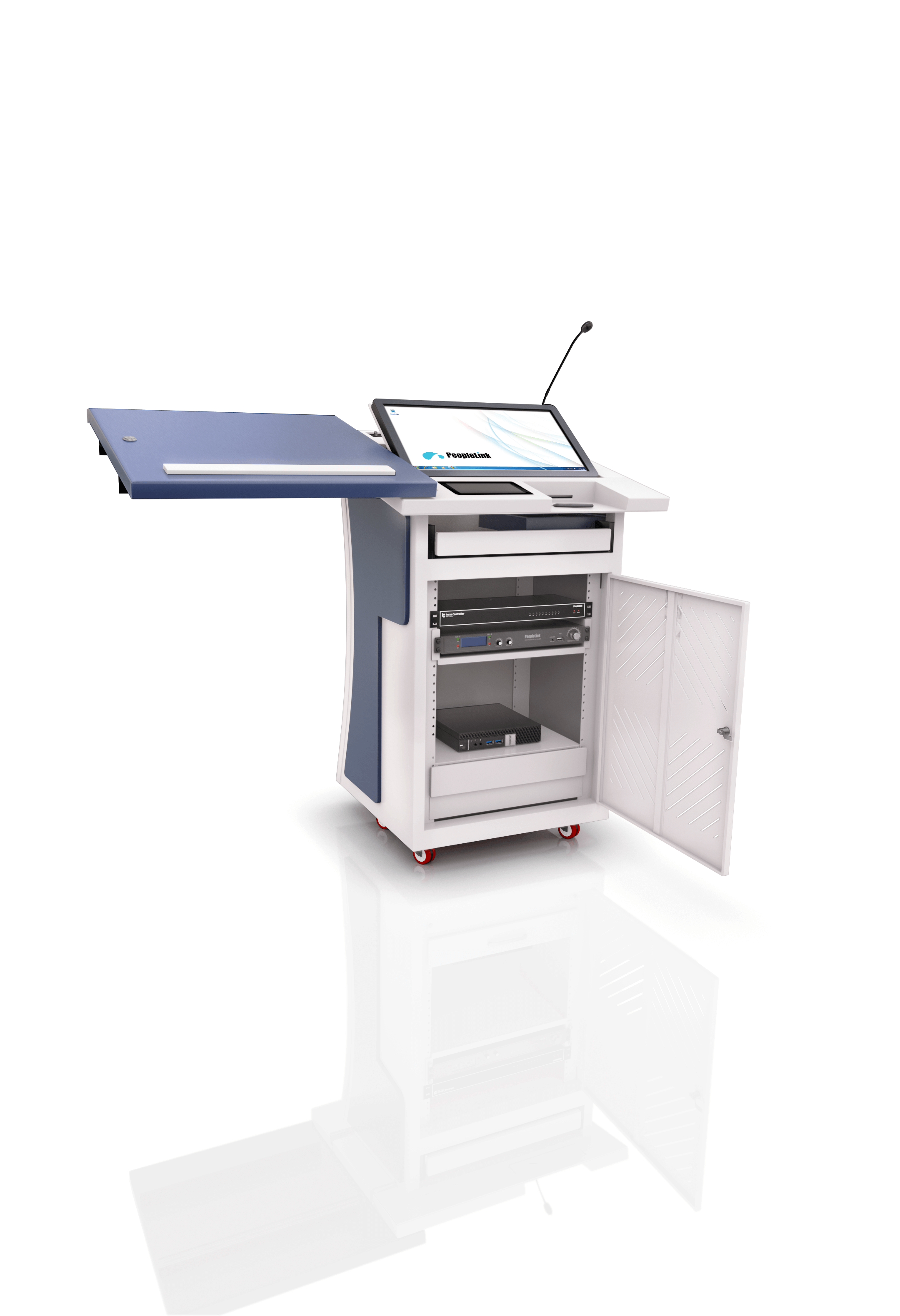 ePodium Elite
PeopleLink ePodium Elite delivers unmatched interactivity among various digital devices with its ergonomic design, which allows you to collaborate with your partners, customers, and business associates with technological ease. It provides great productivity benefits due to its modular form factor, achieving easy mobility of the device.