About Us
Today, affordability and accessibility have increased, no doubt. However, the reliability of products and services has reduced. IRIS Infotech Solutions (IRIS) was established with the core objective of providing the latest technology products coupled with high quality services to increase the reliability and cost effectiveness. IRIS is keen to provide end-to-end solutions and set new benchmarks for customer delightment. IRIS has strategic alliances with leading manufacturers and distributors for various products in security systems, telecom systems, IT systems, and office automation systems, thus enabling us to provide complete solutions for any business house. IRIS comprises a young, highly energetic team who are sensitive to customer needs and market trends. Our team consists of well qualified personnel in the fields of electronics, economics, and finance with thorough business experience in the domain of business. The management is highly ambitious and keen to grow the company to remarkable heights. IRIS has multiple business divisions which are run as independent cost centres to bring focus and profitability to each business division.
Mission
To employ the right talent, acquire the best skills, and maximise the business opportunities to help us grow our customer base to four figures. Nurturing and catering to our customers with relentless support and services to build long-lasting relationships and sustainable business.
Vision
To provide cost-effective, reliable solutions by deploying the best talent and the latest technologies, which will benefit our customers and eventually differentiate us, as the best solution provider.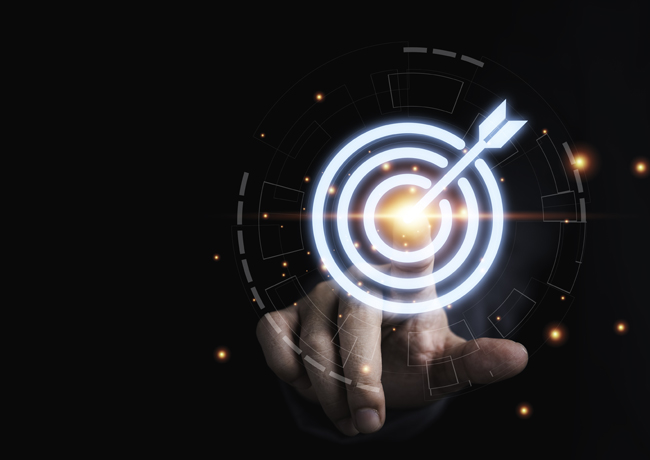 Methodology
We strongly believe in the process of continuous improvement. We will strive to provide cutting-edge technology products, high-quality services, and process and policy improvements. Our quest to improve is a well-woven culture within the company and is strongly backed by continuous feedback and suggestions from our esteemed customers. We will recruit the right talent so that we can function with uncompromised values and business ethics.
Portfolio
Wide range of products to suit different needs and budgets; scalable and futuristic technologies; ease of having multiple solutions under one roof. At IRIS, the customer can start with any one product and gradually avail of other products as and when the need arises. This means peace of mind for our customers, due to less effort and time spent in coordination with multiple vendors. Products by reputed brands coupled with high-quality services ensure maximum productivity and profitability for our customers.